From Dan Gust
As many of you know, my brother, Brian Gust is battling cancer. The fight is now going on four years. He has been using natural remedies, along with an organic diet, trying to maintain a good quality of life, while ridding his body of this cancerous tumor. There are good things happening, the cancer hasn't spread. That's very good, but the tumor continues to grow.
The majority of his treatment and of course the extra expense of an organic diet, is not covered by insurance. Consequently, he has to be selective in what he can afford to do to continue the battle.
Brian & his MN Hall of Fame award.
I certainly can't even imagine what he is going through. With his strong faith in God and support of his family and friends, he marches on. The things that he has accomplished in his life shows that he gives 110% at whatever he does. After graduating from Canby High School, he joined the Army and became a Green Beret in the Special Forces. He was the Engineer and Demolitions expert on his unit's HALO (high altitude low opening) Team, which was the Green Beret's skydiving infiltration team.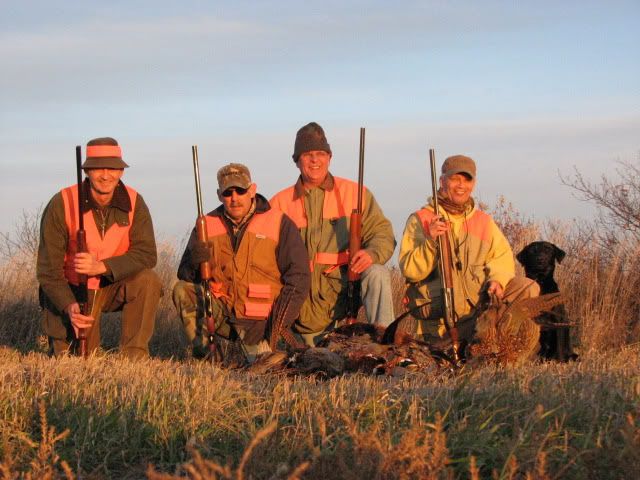 Hunting reunion in SD w/ former Green Berets (1971)- Hitcho, Mittleider, Fredrickson, Gust.
Returning to Minnesota after his service to his country during the Vietnam era, he joined the Minnesota Wrestling Club. It was his international Greco-Roman wrestling career that brought his name to legendary status. Brian was a 7-time U.S. National Greco-Roman Champion, winning Most Outstanding Wrestler Award twice. Brian represented the United States in two World Championships-1974 in Katowice, Poland placing 10th, and 1977 in Goteborg, Sweden placing 7th. In 1979 Brian won the gold medal at the Peer Gynt Cup in Oslo, Norway, the silver medal at the PanAm Games in Purerto Rico, and placed 5th in the European Grand Prix held in Afchafenburg, Germany. This set the stage to making the 1980 Olympic Team that was unable to compete in Moscow due to the Olympic boycott by President Carter.
Broke, after eight years of paying his own way, competing around the world, on his quest for Olympic Gold, he settled in Lakeville, MN, working, coaching and raising a family with his wife, Rae. It took ten years to pay off his Olympic debt, but he has always looked at the whole experience as a positive, life changing part of his life.
Today Brian is president of Olympic Colors, LLC, a painting company, and Olympic Outreach Ministries, Inc. His wife, four adult kids and a son-in-law are involved in the painting business.
Last Saturday night Brian was inducted into the Minnesota Wrestling Hall of Fame, which was a huge honor that he humbly accepted, giving thanks to his family and all those that supported him on his quest, most of all his Lord and Savior, Jesus Christ.
Yesterday morning (Tuesday, April 8, 2008), Brian was on the Fox and Family national news live. He was interviewed about his opinion on the '80 Olympic boycott and how he feels about Hillary Clinton's request for President Bush to boycott the '08 Olympic opening ceremonies.
As I watched him on TV, the tumor on his neck that is trying to kill him, was very obvious. He was there talking about his concern for today's athletes that might have to sacrifice being involved in the opening of this years Olympics. Thinking about others and praying for them, that's what Brian is about.
I thought, as I watched, what would happen if everyone that saw him yesterday sent in $5.00 to his ''Brian Gust Cancer Fund'' to help with his personal cancer research and medical expenses. I think it would be so easy. $5.00 isn't much, but, if everyone that receives this email sends in the five bucks and forwards the challenge to their contacts, who knows, it could be the answer to Brian's prayers, to have the funds to support his family and continue his very expensive fight. The toughest fight of his life.
Brian & Rae with the kids & grandkids.
Please join me and send a donation to:
Brian Gust Cancer Fund
@ TCF Bank
17269 Kenyon Av
Lakeville, MN 55044
You can find more information and follow Brian's progress at his Caring Bridge website.
www.caringbridge.org/visit/briangust
All of us, close to Brian, appreciate your prayers and support. I'm not very good at this sort of thing, but wouldn't it be wonderful if it worked! By the way, Brian has no idea that this is going out.
Respectfully,
Brian's brother, Dan
I would like to thank in advance for any help my readers can give the Gust family, Thank you all, Rex