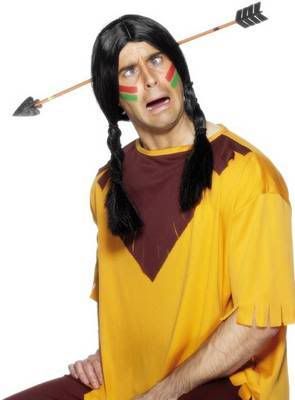 RAPID CITY, South Dakota -- Rapid City police say an intoxicated man has been arrested for standing in the middle of a street on Monday night and threatening motorists with a bow and arrows. Loren Two Bulls, 23, of Rapid City, was arrested.
He's charged with six counts of aggravated assault and one count of theft of mislaid property.
Police say Two Bulls had a large razor knife, smelled of alcohol and slurred his words.
Two motorists called police.
People in one car said they saw a man shoot an arrow at another vehicle before taking aim at them. They say a third vehicle also passed while the man was aiming at cars.