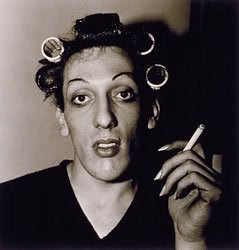 A German farmer who married a woman he met on the Internet has asked for the marriage to be annulled after finding out 'she' was a he.
Wolfgang Zober, 55, from Naumburg, said: "I don't meet many women as I am often out in the fields working all day, and so a friend suggested I try Internet dating.
"I was delighted when I contacted Randy Victoria, 38, and was delighted when I met her and realized she was as lovely as her photographs.
"She even knew loads about farming - I didn't realize that was because she used to be a farmer herself.
"We only had a kiss and cuddle before we married. But on my wedding night she told me she had a penis - and that her real name was Ralf. I was devastated.
"The only true thing she did say was that she had two children, but she was the father - not the mother."