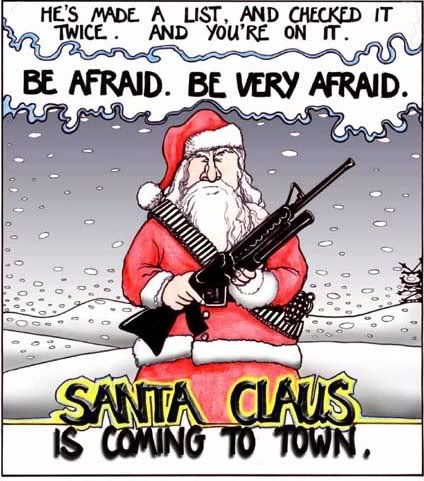 COVINA, Calif. (Dec. 25) – A man dressed as Santa Claus opened fire at a Christmas Eve party in a suburban Los Angeles home that subsequently caught fire, leaving three people dead, police said Thursday.
Police said they were seeking a person of interest, 45-year-old Bruce Jeffrey Pardo. Pardo, described by police as armed and dangerous, is the estranged husband of a person who may have been at the party.
"He was going through some type of marital problems, and we believe that this residence is a relative's residence," Lt. Pat Buchanan said.
http://news.aol.com/article/3-dead-after-santa-opens-fire-at-party/287323