By Huntley Brown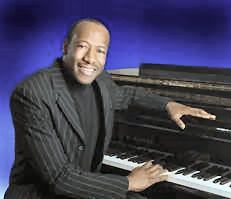 I can't vote black because I am black I have to vote Christian because that's who I am. Christian first black second. Neither should anyone from the other ethnic groups vote because of ethnicity. 200 years from now I wont be asked if I was black or white. I will be asked if I know Jesus and accepted him as Lord and savior.
In an election there are many issues to consider but when a society gets abortion, same-sex marriage, embryonic stem-cell research, human cloning to name a few wrong economic concerns will soon not matter.
We need to follow Martin Luther King's words don't judge someone by the color of their skin but by the content of their character. I don't know Obama so all I can go off is his voting record.
His voting record earned him the title of the most liberal senator in the US Senate in 2007.
To beat Ted Kennedy and Hilary Clinton as the most liberal senator, takes some doing.
Please read more at
http://illinoisreview.typepad.com/illinoisreview/2008/09/why-i-cant-vote.html