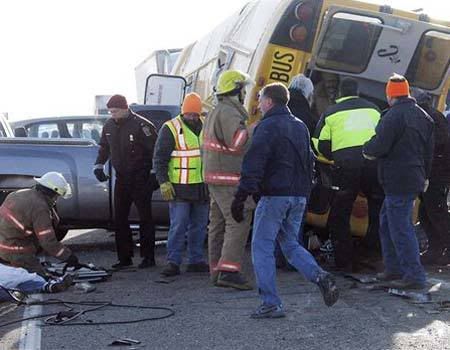 MINNEAPOLIS — A woman who authorities say is in the country illegally and using an alias was charged Friday with four counts of criminal vehicular homicide and two lesser charges in a school bus crash that killed four children.
A woman who identified herself as Alianiss Nunez Morales, 23, of Minneota, was driving a van that failed to stop at a stop sign Tuesday before hitting a bus carrying 28 students from Lakeview School, Lyon County Attorney Richard Maes said. The accident happened near the small town of Cottonwood, in southwestern Minnesota.
Morales was also charged with a stop sign violation and for driving without a valid license, Maes said.
Immigration and Customs Enforcement agents are trying to figure out the woman's true identity. Claude Arnold, ICE special agent in charge of investigations, said his agency believes Morales is an illegal immigrant. ICE has filed paperwork to detain her for deportation proceedings after the criminal case is resolved.
"The only name we have for her is the name she gave us when she was booked," Arnold said, adding that the woman told authorities she was from Mexico.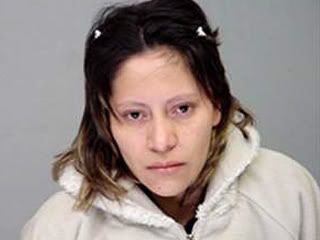 Arnold said ICE would continue to investigate her identity.
"We're going to do everything in our power and authority to ensure justice is served in this case," he said.
Morales does not have a Minnesota driver's license, and "she doesn't have a (driver's license) anywhere that we're aware of," said Lt. Mark Peterson of the Minnesota State Patrol.
According to the criminal complaint filed Friday, Morales used an interpreter to tell police that she stopped at the stop sign.
"She stated that she stopped for the stop sign and that when she took off, the bus hit her," according to a statement of probable cause.
Morales also told police she was driving to Norcraft Cabinetry, where she had been working for a month, and that it was her first time on County Road 24.
The bus driver and at least one motorist said Morales did not stop at the stop sign, court documents said. The bus driver, Dennis Devereaux, told police it appeared the van wasn't going to stop, and "he did not have time to hit the brakes or accelerate."
The criminal vehicular homicide charges are felonies, each punishable by up to 10 years in prison and a $20,000 fine. The other charges are misdemeanors.
Morales was expected to make her first appearance in court Friday.
Two brothers, the daughter of a teacher at Lakeview school and the son of a former Lakeview teacher were killed in the crash.
Six people, five of them students, remain hospitalized at Avera McKennan Hospital & University Health Center in Sioux Falls, S.D. One student was due to go home later Friday, spokesman Kenyon Gleason said. Two other students were in fair condition and two were serious; the adult at the hospital was in fair condition.
Another student remains hospitalized at Mayo Clinic in fair condition.
School will be canceled Monday as funeral services for Hunter Javens, 9, and Jesse Javens, 13, are held there. Visitation for the brothers will take place at the school Sunday from 5 p.m. to 8 p.m. and Monday from 10 a.m. to 11 a.m., with the funeral service following.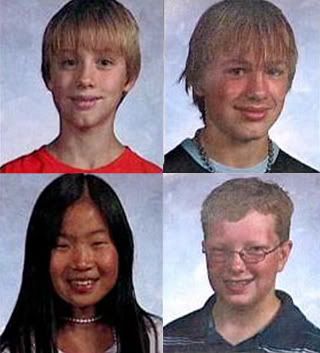 Visitation for Emilee Olson, 9, was set for Saturday from 6 p.m. to 9 p.m. and Sunday from 1 p.m. to 2 p.m. at Christ Lutheran Church in Cottonwood. A funeral service is set for 2 p.m. Sunday at the church.
Arrangements for Reed Stevens, 12, of Marshall, were pending with Rehkamp and Horvath Funeral Directors.